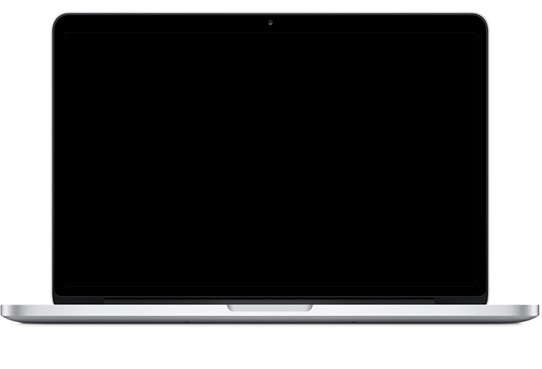 Information
Features
Screenshots
Reviews (375)
Customisation
Description by Author
Camyno offers the best user experience possible. Every aspect has been carefully designed to be intuitive for any user, from beginner to WordPress professional. Sell your products, build a thriving community, create an engaging blog, keep a calendar of events, and show off your impressive portfolio. With Camyno the only limitation is your own creativity. See for yourself.
Proven Time & Again
Hundreds of people already trust Camyno to power their online prescence, see for yourself what this WordPress theme is capable of.
---
Looking for updates?
Follow us on Twitter and Facebook to stay updated on all out latest themes and major updates.
Twitter - https://twitter.com/Themefyre
Facebook - https://www.facebook.com/Themefyre
---
Core Features
Responsive & Retina Ready
2D/3D LayerSlider Included
Visual Page Builder
Live Color Scheme Editor
Advanced Options & Shortcodes
Dozens of Header Variations
WooCommerce Integration
Multiple Blog & Portfolio Layouts
Premium Dedicated Support
Boxed & Wide Layout Modes
Automatic Theme Updates
Thoroughly Documented
Visual Page Builder
Build better pages with the included custom made page builder. Featuring a user friendly interface, and consisting of over 60 separate modules, the page builder is the ultimate tool for creating immersive and unique web pages.
Advanced Theme Settings
Take control of your website with the included theme settings page, featuring comprehensive controls for nearly every aspect of your theme.
Fully Responsive Design
The way people access your website is changing, tablets & mobile devices are now more popular than ever. Don't fall behind, Camyno works on every device.
WooCommerce Integration
Build an amazing shop that puts all the focus on your products and encourages your visitors to continue browsing your website, and continue buying your products.
Visual Background Editor
Camyno provides the perfect tool for creating the perfect background. Featuring 25 high quality presets which can be set up with one click and the option to design your own fully customized background.
Automatic Updates
Make sure you always have the latest version, Camyno can be automatically updated with just one click right from your WordPress dashboard.
Demo Content Included
To help you get started with Camyno, we have included all of the demo content for you to easily install. That's more than 100 unique pages for you to dive into.
Dedicated Support
Our #1 priority is providing our customers with the best possible user experience. Camyno has been painstakingly designed to be as user friendly as possible, plus we also offer amazing dedicated support through our website: http://themefyre.com/
---
Changelog
The official Camyno changelog can be found here: http://themefyre.com/documents/camyno-changelog/
---
Need Theme Support?
Please visit my website and open a ticket using my dedicated support system, this is the fastest and most reliable way to contact me.
Themefyre Support Center: http://themefyre.com/support
---
Changelog
3.0 - May 4, 2016 - The Stylish Version
Improved typography styling throughout theme
Fixed minor error with editing price tables
2.6 - April 27, 2016 - Maintenance Release
Fixed minor JavaScript error that was preventing the portfolio filters from being displayed
Updated the included version of LayerSlider
2.5 – February 11, 2016 – Maintenance Release
Price tables can now display a single price option
Google Maps API URL is not protocol-less which adds support for HTTP/HTTPS websites
Page builder toolbar is now sticky when in fullscreen mode
Updated WooCommerce template file versions
Updated included version of LayerSlider to latest version
Changed the automatic update functionality
2.4 – January 4, 2016 – Maintenance Release
Corrected issue that would sometimes prevent the full page content sliding script from loading
Corrected spelling error in Theme Settings panel
Fixed minor issue with matching the blog banner text with the blog page
2.3 – December 2, 2015 – Maintenance Release
All images will have an alt tag of some sort applied
Added GitHub to the list of supported social media outlets
Content section minimum height value can now be set in intervals of 5%
Replaced Nivo Lightbox with Magnific
2.2 – September 15, 2015 – Maintenance Release
Minor improvements to visual editor integration into the page builder
Updated constructor method for custom widgets
Minor improvement to SEO, single posts now use H1 tags
Fixed minor issue with editing modules in the page builder
Updated WooComerce tabs template file version number
2.1 – September 9, 2015 – Maintenance Release
Enabled the visual editor within the page builder
Fixed select box dropdown arrows
2.0 – August 31, 2015 – Maintenance Release
Disabled visual editor within page builder
Added custom width option to image modules
1.9 – August 21, 2015 – Maintenance Release
Fixed full width image module responsive visibility
Fixed image module display property
Updated included version of LayerSlider to the latest version
Camyno now includes the latest versions of Font Awesome and Entypo icon fonts
Added support for YouTube to the list of social media outlets
Improved compatibility with the latest version of WooCommerce
Fixed HTML5 video page builder module
Fixed minor compatibility issue with the latest version of WordPress
1.8 – June 13, 2015 – Maintenance Release
Fixed minor issue with pagination
Fixed issue with image modules not being centered correctly
1.7 – May 18, 2015 – Maintenance Release
Added option to link icon boxes
Fixed social media issue where links were being opened in light boxes
WooCommerce file versions
Fixed minor issue with image module sizing
Added option to disable Themefyre Attribution
Added support for displaying full text in blog archives
Fixed minor error with link target attributes
1.6 – January 30, 2015 – Maintenance Release
Minor page builder CSS tweaks to better handle large galleries.
Fixed issue that would sometimes cause the page builder to freeze up.
Added support for comments to pages/portfolio items built using the page builder.
1.5 – January 24, 2015 – Maintenance Release
Fixed testimonial shortcode author company URL
Improved backwards compatibility with legacy versions of PHP
Fixed issue with standard menu intended for non-logged in users being displayed to logged in users
Fixed issue with pages built using the page builder not being hidden when password protection is enabled
Fixed issue of pagination for the blog shortcode not working when used on a page that is set as the static front page
Prevented logo from appearing as first slide when Full page content sliding is enabled
Fixed CSS issue where the floating back to top error was appearing on top of lightbox overlays
Removed "inc/definitions.php" file and moved contents to "functions-canvas.php"
Fixed CSS issue sometimes caused when editing modules in the page builder where the modal header - would lag while scrolling
1.4 – November 15, 2014 – Maintenance Release
Fixed an issue that was causing compatibility issues with older versions of PHP.
1.3 – November 8, 2014 – Maintenance Release
Updated LayerSlider WP Plugin to version 5.3.2
Fixed minor issue with WooCommerce compatibility
1.2 – November 3, 2014 – Page Builder Fix
Fixed a minor issue that would sometimes cause the page builder to load incorrectly.
1.1 – October 16, 2014 – Minor CSS modifcations
Modified dropdown menu styling
Replaced screenshot.png file
1.0 – October 14, 2014 – Initial Release
Sources Available
ZIP
,
HTML
,
All Files
,
XML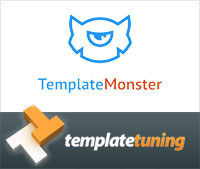 View site examples
Our Services as follows:
WordPress Installation.

Free

Installation of Themeforest theme

$49

Installation of Templatemonster theme

$39

Adding plugins to WordPress

$29

Renaming menu

$45
Ways of communication:
Phone support
Chat 24/7 support
Email support
More info