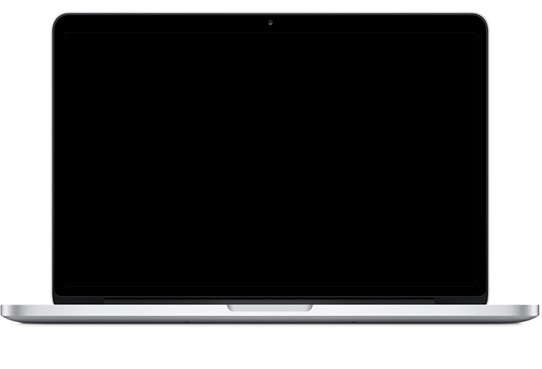 Information
Features
Statisticsnew
Screenshots
Reviews (127)
Customisation
Latest Customer Reviews
Customer Support
By nairobiraha, 2017-07-05 via themeforest.net
Poor customer support.Theme sold to me has 100 errors, its like i lost my money
Author response
If there's an issue you can always contact the support. There was a single email from you 7 hours ago, you waited for 1 hour and left this negative review. I've just checked your site and there're no issues - you didn't import the demo content so it looked empty, I imported it in the same way as it's shown in the documentation http://www.screenr.com/c8bN and now it looks exactly like the live preview https://www.screencast.com/t/ADcwVdf1TajB Please reconsider your review, if there're any issues you can always contact me via email and I'll help.
---
Description by Author
LoveStory is a perfect theme for any dating or community website. It's not just a theme, but application with awesome built-in features, such as membership fees, virtual gifts, chat messages and more.
Extended Profiles
This theme extends default WordPress profiles. User can edit profile fields, upload photos, add favorites, view gifts and read messages, edit privacy settings without even seeing the WordPress backend.
Chat Messages
This theme has built-in chat with live notifications. It means that any two online users can start a real-time conversation and receive new message notifications even if they are on different pages of the site.
Membership Fees
This theme has built-in membership system. Each membership level limits the number of photos to upload, messages and gifts to send for each user. All membership payments are processed with WooCommerce.
Theme Options
This theme has powerful options panel. You can fully change fonts, backgrounds, primary and secondary color, registration and membership settings, edit email notifications, create sidebars and more.
Theme Features
Responsive Layout
Theme Options Panel
Extended Profiles

Profile Status
Profile Editor
Privacy Settings
Membership Settings
Private Messages
Favorite Profiles
Photo Uploader
Received Gifts

Chat Messages

Live Notifications
Messages Caching
Messages Filter

Membership Fees

WooCommerce Integration
Membership Limitations

Built-in Widgets

Profile Search
Advertising Banner

Profile Search Forms
Home Page Slider
Unlimited Sidebars
Shortcodes Editor
Facebook Login Integration
Google Analytics Integration
Demo Content Included
Translation Ready
Support
Support for all my themes is conducted through the support forum, use your purchase code to register. Please read existing support tickets and documentation before adding new ticket.
Updates
 v.1.19. 16.04.2017 - Fixed WooCommerce integration - Fixed Facebook login button - Fixed documentation videos 
Sources Available
PHP Files
,
CSS Files
,
JS Files
Cumulative sates for this Theme (last month)
Daily Sales for this Theme(last 30 days)
Customer Support By nairobiraha, 2017-07-05 via themeforest.net Poor customer support.Theme sold to me has 100 errors, its like i lost my money
Author response
If there's an issue you can always contact the support. There was a single email from you 7 hours ago, you waited for 1 hour and left this negative review. I've just checked your site and there're no issues - you didn't import the demo content so it looked empty, I imported it in the same way as it's shown in the documentation http://www.screenr.com/c8bN and now it looks exactly like the live preview https://www.screencast.com/t/ADcwVdf1TajB Please reconsider your review, if there're any issues you can always contact me via email and I'll help.

Customer Support By uyota, 2017-05-12 via themeforest.net Support great

Code Quality By gosmay, 2017-04-04 via themeforest.net
Feature Availability By manishjangir027, 2016-12-06 via themeforest.net ok

Design Quality By udara12821, 2016-11-25 via themeforest.net
Design Quality By udaraenvato, 2016-11-24 via themeforest.net
Other By Moeugene, 2016-11-16 via themeforest.net It a simple theme. Not too complex like others I have come across

Flexibility By jugoud26, 2016-09-28 via themeforest.net
Code Quality By cisman, 2016-09-24 via themeforest.net Its ok, but could use tons of improvements.

Other By airdreanne, 2016-08-26 via themeforest.net this software is garbage i have fought to use it for nearly a moth this is indeed rubbish
Author response
Please let me know if there're any issues, I haven't found any emails from you or topics on the support forum. If you found any issues you can make this theme better by reporting them or at least contacting support if you can't get something to work.
Currently there're no known bugs and this theme was updated less than a month ago for compatibility with the latest WooCommerce and WordPress version, it works as advertised.

Customizability By baccioly, 2016-07-11 via themeforest.net This product is everything I wanted it to be!
Code Quality By sigma, 2016-06-11 via themeforest.net Very good code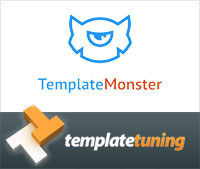 View site examples
Our Services as follows:
WordPress Installation.

Free

Installation of Themeforest theme

$49

Installation of Templatemonster theme

$39

Adding plugins to WordPress

$29

Renaming menu

$45
Ways of communication:
Phone support
Chat 24/7 support
Email support
More info