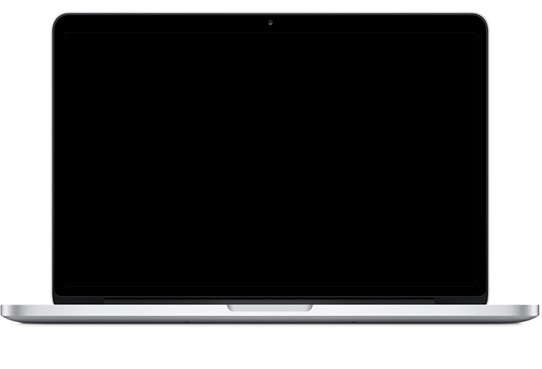 Information
Features
Statisticsnew
Screenshots
Reviews (20)
Customisation
Latest Customer Reviews
Other
By gina723, 2017-06-29 via themeforest.net
I'm very disappointed with this theme... I REALLY loved it in the beginning... but with each update...at least the one's that actually do update... my website takes a beating... I'm really done with trying to go back and fix all that goes wrong with it. I just don't have the time anymore.
Author response
Hello,
I cannot see any support tickets in our system for your username?
Did you try to reach out to us for support? Please let me know any support ticket ID numbers. These problems would be easy for us to resolve if you contact us.
Thanks.
---
Description by Author
Beautiful Watercolor – Hand Painted Creative WordPress
Beautiful is one of my favourite designs, it features hand painted watercolour graphics in 6 colours.  The header options include brush strokes, clouds, large and small flowers.  The main menu is a ribbon and the site is FULL of little painted floral details that make it really special.  We have created a bunch of borders for your own photos so they blend seamlessly into the website design.
Beautiful WordPress theme is easy to setup and comes with a great set of features. We use the Elementor Visual Page Builder to make adding/changing your content super easy. Beautiful is compatible with the professional WooCommerce e-Commerce system which means it's easy to start selling products in no time.
The graphics in this theme have been hand painted by our in house artist, you cannot get more unique than that! This theme is perfect for your online creative shop, blog, beauty business, florist, weddings, fashion, jewelry, or feminine company website.
I hope you enjoy making this theme your own.
Latest Update: Version 1.6.24 on 2017-06-05.
Beautiful is a creative WordPress theme that is easy to setup and comes with a great set of features. The graphics in this theme have been hand painted by our in house artist, you cannot get more unique than that! This theme is perfect for your online creative shop website.
WordPress 4.8 compatible!
Brand new easy installation wizard – watch the video to see how great this really is.
Creative and easily Customizable Design
No complicated frameworks – if you need to do advanced changes it will be easy
Some great included shortcodes (click here to see) – including Google Maps, Fancy Lines, Banners and over 600 icons.
Easy sidebar manager (hide/show sidebar on each page, left/right/footer widgets)
Built in image style/decoration – make your inserted images look great with a nice framed decoration – See the demo
Hand drawn widget styles – decorate your widgets to create that look – see demo
Six color options included: Pink, Purple, Grey, Green, Gold and Blue. You can easily change the colors of most fonts through the Customize menu.
Easy Font Customizer – change sizes, colors, padding and more.
Professional e-Commerce option with WooCommerce: example
Responsive CSS Layout – iPhone and Tablet friendly (can be disabled as well)
LESS files included for some of the CSS files (optional)
Contact Forms through ContactForm7 plugin: example
Easy theme customizations
Straight forward CSS and HTML markup making it easy for more advanced users to customize
Default content included so you can get up and running like the demo site in no time (watch the video to see how easy it really is)
Check out the full documentation available here: http://dtbaker.github.io/themes/beautiful-watercolor/documentation/index.html
Quick Setup Guide:
New to websites? Here are the steps you need to follow to get up and running with this website theme.
Purchase a "domain name" (e.g. yourbusiness.com)
Purchase "WordPress website hosting" (hosting is the computer server that runs your website and emails 24/7)
Some popular providers for domain names and hosting are: BlueHost, DreamHost and WPengine. Generally the more you pay the faster your website will load.
Talk to your chosen hosting provider to setup your "WordPress" and make sure it works. You should be able to login to your "WordPress Dashboard" with a username and password.
Once you are at this point, come back here and purchase this WordPress theme.
Once purchased, go to http://themeforest.net/downloads and press "Download" and then "Installable WordPress file only". This will download a small (less than 20MB) zip file to your desktop.
Login to your WordPress dashboard, go to Appearance > Themes > Add New > Upload and choose the ZIP file you just downloaded.
After uploading the theme to WordPress choose the "Activate" option
Follow the setup wizard steps.
Requirements
Some basic knowledge on how to use WordPress
WordPress 4.8 or above running on your website
The ability to install WordPress themes and plugins
Support
We hope you enjoy this theme, we had a great time making it. Thanks!
Changelog:
Here is a list of theme changes:
Version: 1.6.24
Date: 2017-06-05
– WordPress 4.8 and other fixes

Version: 1.6.23
Date: 2017-04-24
– WordPress 4.7.4

Version: 1.6.22
Date: 2017-04-13
– WordPress 4.7.3 support
– WooCommerce 3 support

Version: 1.6.21
Date: 2017-02-01
– WordPress 4.7.2 support
– Fixed inserting widgets

Version: 1.6.20
Date: 2016-12-16
– Better default images

Version: 1.6.19
Date: 2016-12-14
– Improved setup wizard

Version: 1.6.18
Date: 2016-12-14
– WordPress 4.7 Support
– New graphics

Version: 1.6.17
Date: 2016-10-03
– Elementor page editor support added
– New page header options
– Cleaner graphics

Version: 1.6.16
Date: 2016-08-09
– Spotify Support Added

Version: 1.6.15
Date: 2016-06-23
– Fix for mobile drop down menu

Version: 1.6.14
Date: 2016-03-28
– Fix installer and updated bundled plugins

Version: 1.6.13
Date: 2016-03-03
– Fix woocommerce subcategory image thumb size

Version: 1.6.12
Date: 2016-02-21
– Updated bundled plugins.
– More hooks added
– Blog post full and summary output on home page.
– More options under Page Layout in Customizer

Version: 1.6.11
Date: 2016-02-08
– WordPress 4.4.2 Support
– Fix for WooCommerce buttons

Version: 1.6.10
Date: 2016-01-26
– Flower top/bottom style fix

Version: 1.6.9
Date: 2016-01-23
– Fix for banner button and images banner

Version: 1.6.8
Date: 2016-01-21
– CSS minification
– Fix for child theme compatibility

Version: 1.6.7
Date: 2016-01-19
– Fix for theme updates
– Fixed blue footer graphic
– Fix for changing theme colors

Version: 1.6.6
Date: 2016-01-14
– Fix for blog layout on small devices

Version: 1.6.5
Date: 2016-01-09
– Added grunt development toolchain
– Re-wrote core functions into class
– Plugin config and TGM via json array

Version: 1.6.4
Date: 2016-01-08
– Fix for theme updates

Version: 1.6.3
Date: 2016-01-07
– Building framework

Version: 1.6.2
Date: 2016-01-07
– Fixed 3rd party script prefixing
– Fixed dirname / basename usage
– Fixed get_template_directory when including/requiring
– Fixed correct translating

Sources Available
Layered PSD
,
PHP Files
,
HTML Files
,
CSS Files
,
JS Files
Cumulative sates for this Theme (last month)
Daily Sales for this Theme(last 30 days)
Other By gina723, 2017-06-29 via themeforest.net I'm very disappointed with this theme... I REALLY loved it in the beginning... but with each update...at least the one's that actually do update... my website takes a beating... I'm really done with trying to go back and fix all that goes wrong with it. I just don't have the time anymore.
Author response
Hello,
I cannot see any support tickets in our system for your username?
Did you try to reach out to us for support? Please let me know any support ticket ID numbers. These problems would be easy for us to resolve if you contact us.
Thanks.

Design Quality By gcarela, 2017-04-27 via themeforest.net
Design Quality By online-rebell, 2017-01-11 via themeforest.net I love it, and my Costumer too

Design Quality By yulialitvina, 2016-12-14 via themeforest.net
Design Quality By rwky, 2016-09-24 via themeforest.net really great, love the widget styling and image styling options.
FYI - the theme has options to nicely style images and widgets with pre-defined sets.
I don't like the theme panel, is pretty harsh, besides that it's a great theme.

Design Quality By boerenooi, 2016-08-25 via themeforest.net
Design Quality By mgibo, 2016-06-11 via themeforest.net Beautiful design and easy set up. thank you.
Code Quality By wais6, 2016-06-11 via themeforest.net
Customer Support By Lennox333, 2016-05-12 via themeforest.net LOVE this theme and the level of customization that is possible. The developer is responsive to question and very skilled with wordpress, plugins, and theme design. Highly recommend!
By ecommetize, 2016-05-12 via themeforest.net
Design Quality By gina723, 2016-05-12 via themeforest.net Never had an easier time setting a theme up. I absolutely love this! Good job, so well done
By nallini, 2016-05-12 via themeforest.net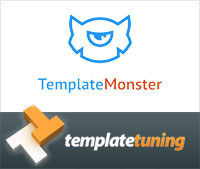 View site examples
Our Services as follows:
WordPress Installation.

Free

Installation of Themeforest theme

$49

Installation of Templatemonster theme

$39

Adding plugins to WordPress

$29

Renaming menu

$45
Ways of communication:
Phone support
Chat 24/7 support
Email support
More info