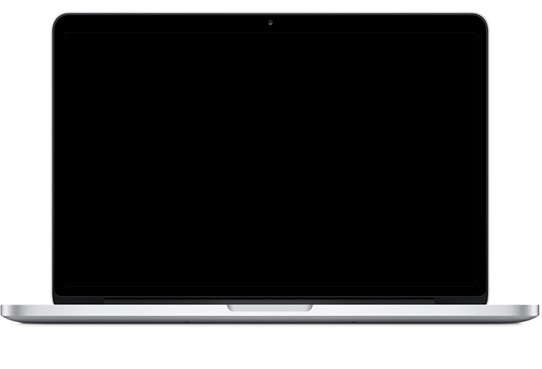 Information
Features
Statisticsnew
Screenshots
Reviews (650)
Customisation
Latest Customer Reviews
---
Description by Author

ROSA is a daring WordPress theme build to help restaurant and other culinary owners to shape an experience that people love and remember. It gives enough freedom to make it your own by tailoring to a specific set of bold needs and preferences.
It's packed with everything you need in order to create a website with a strong personality and with massive chances to impress your audience. That's why it's used by a wide range of gourmet owners: from charming business-family restaurants till large gourmet endeavours.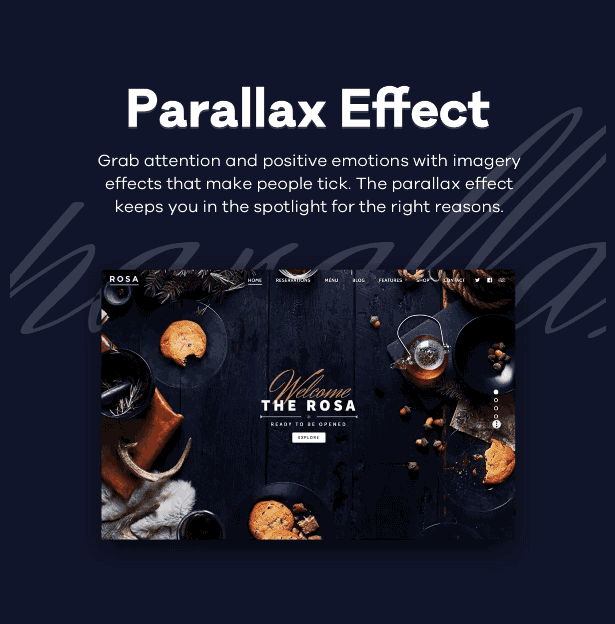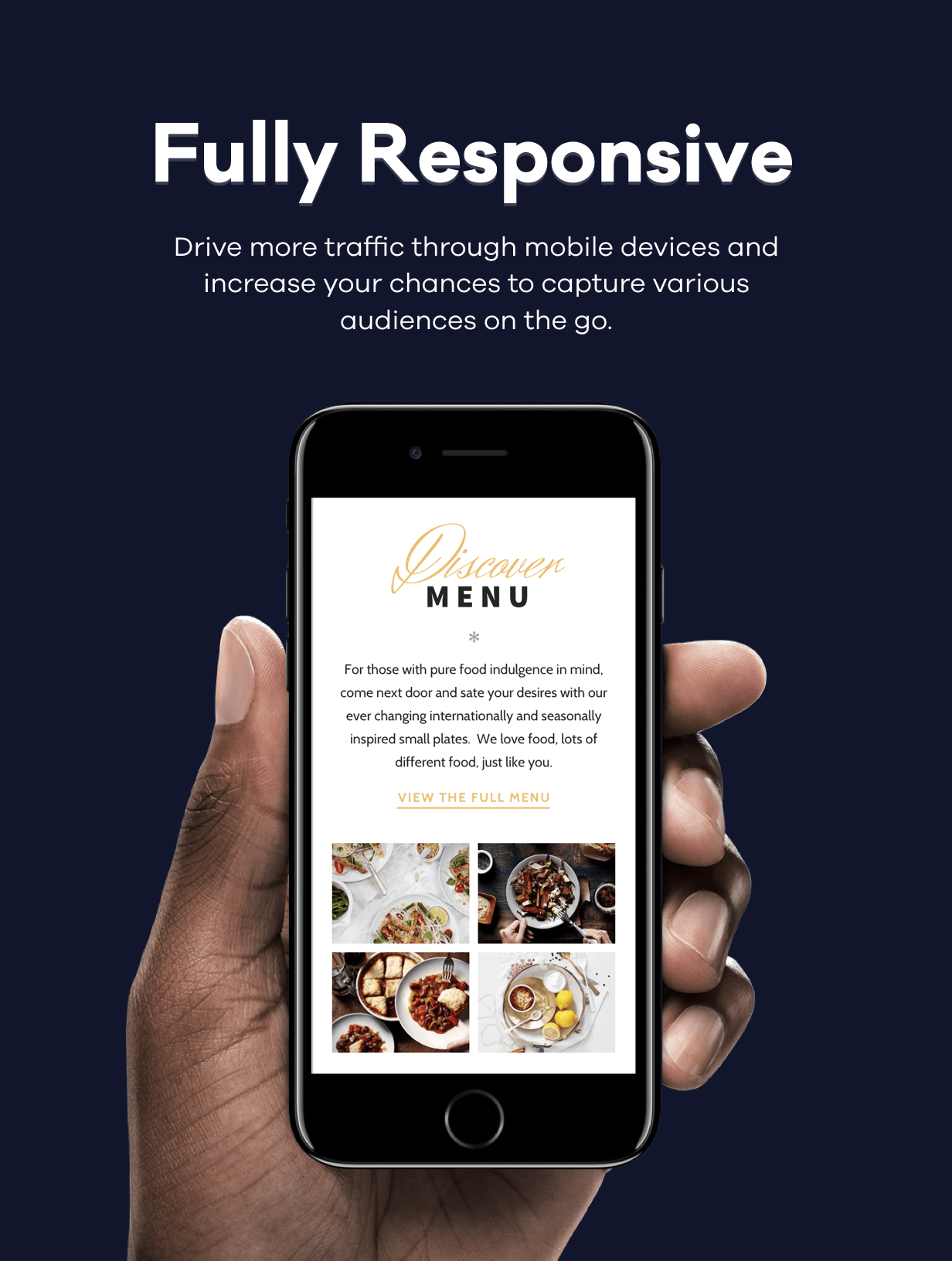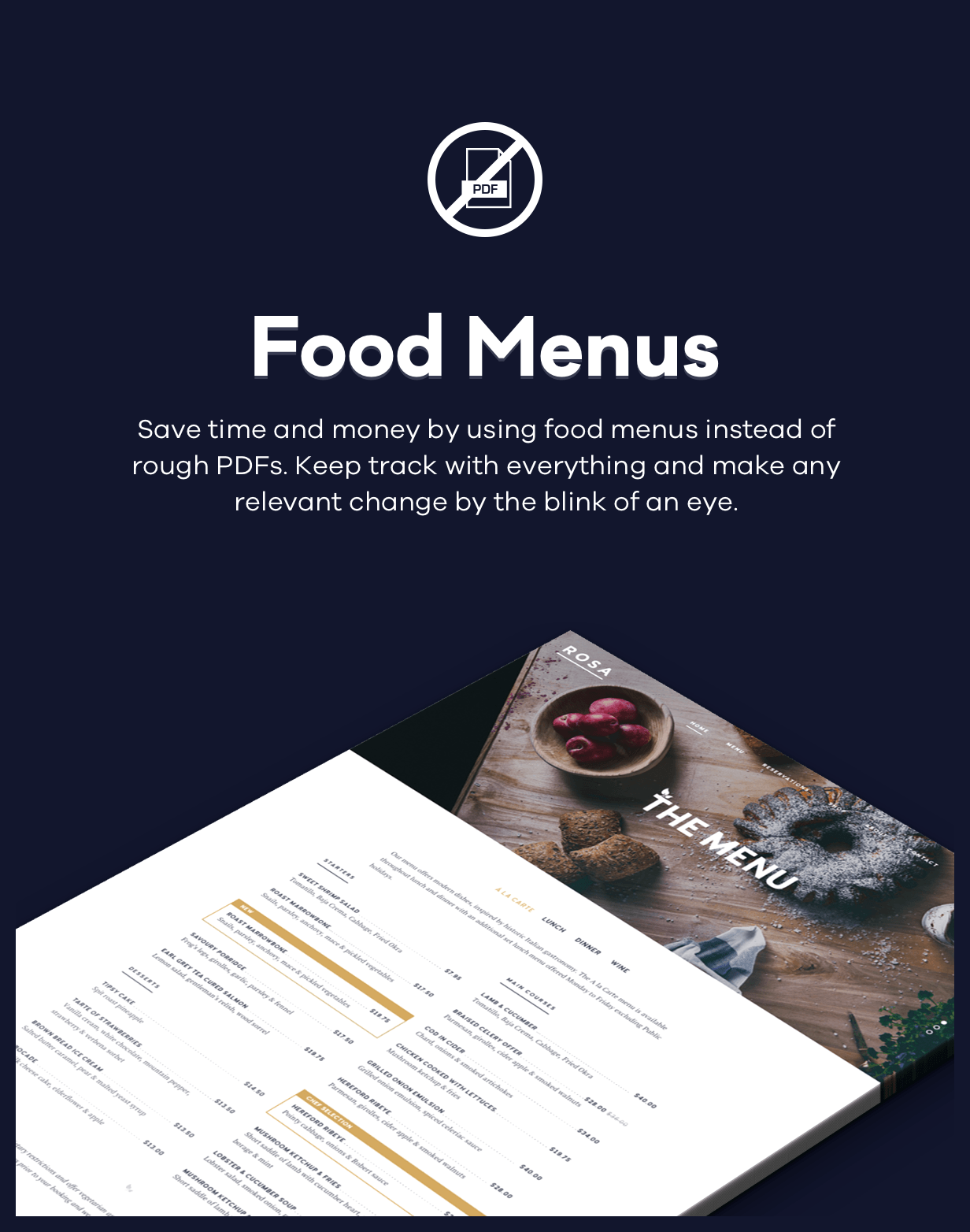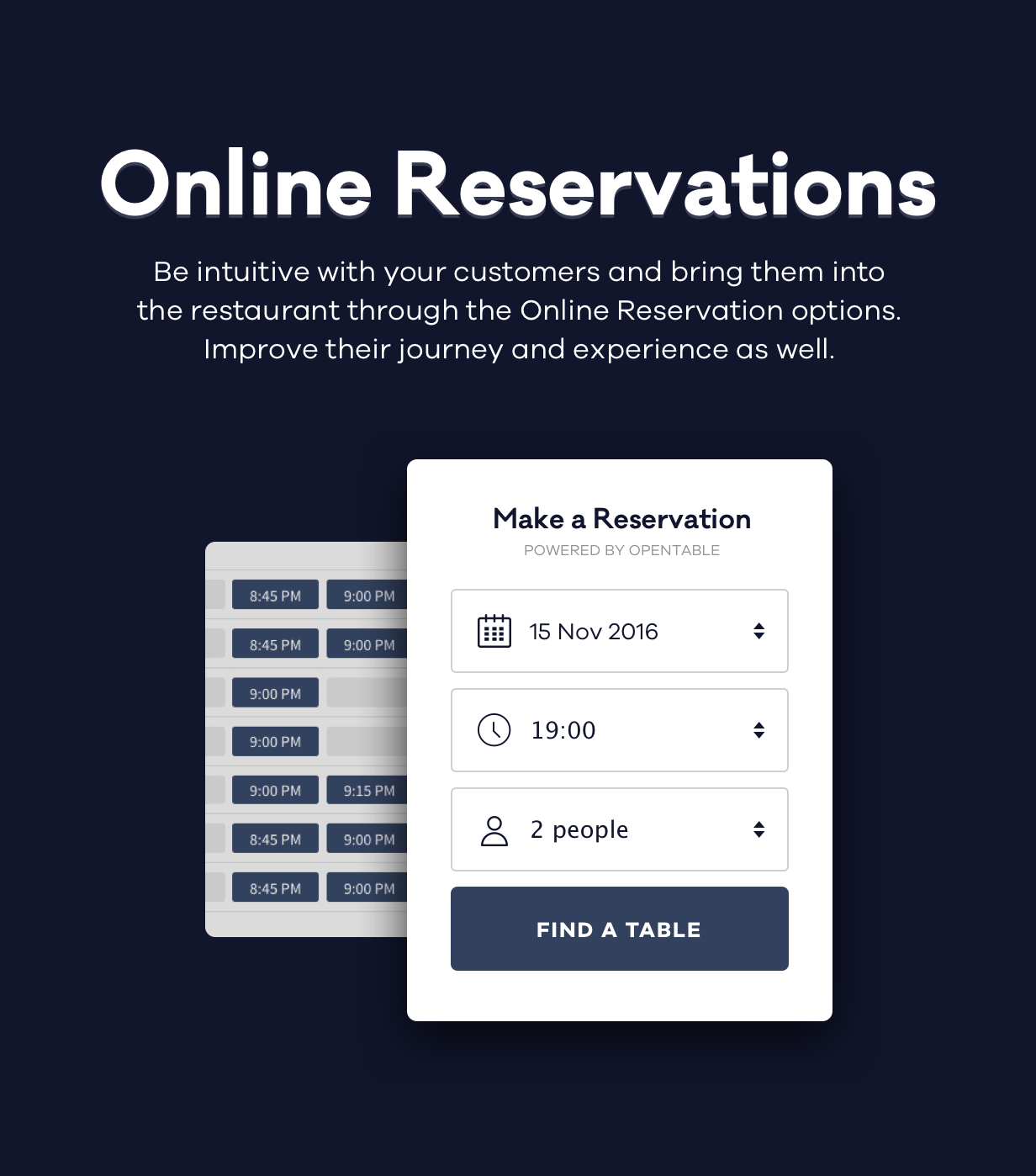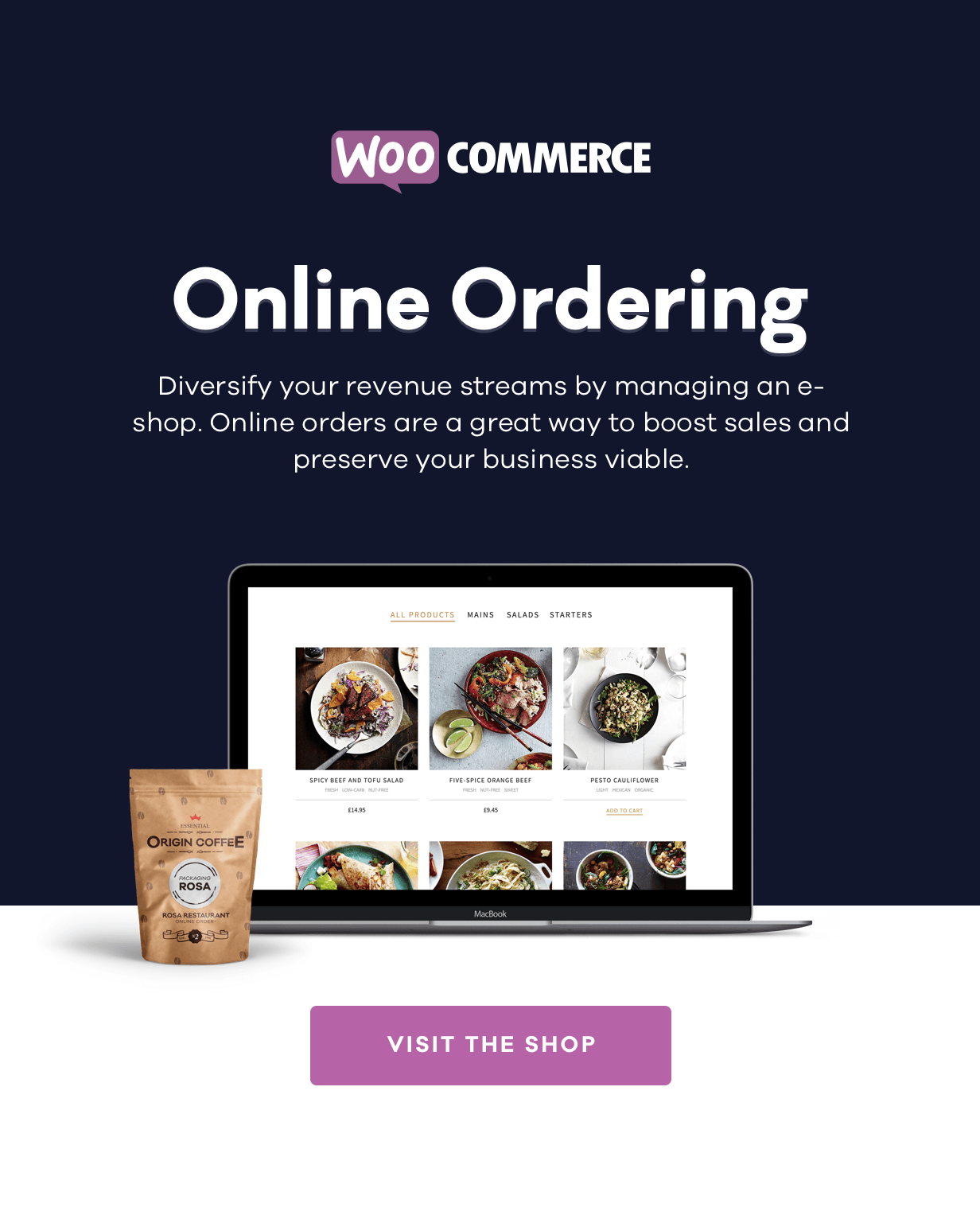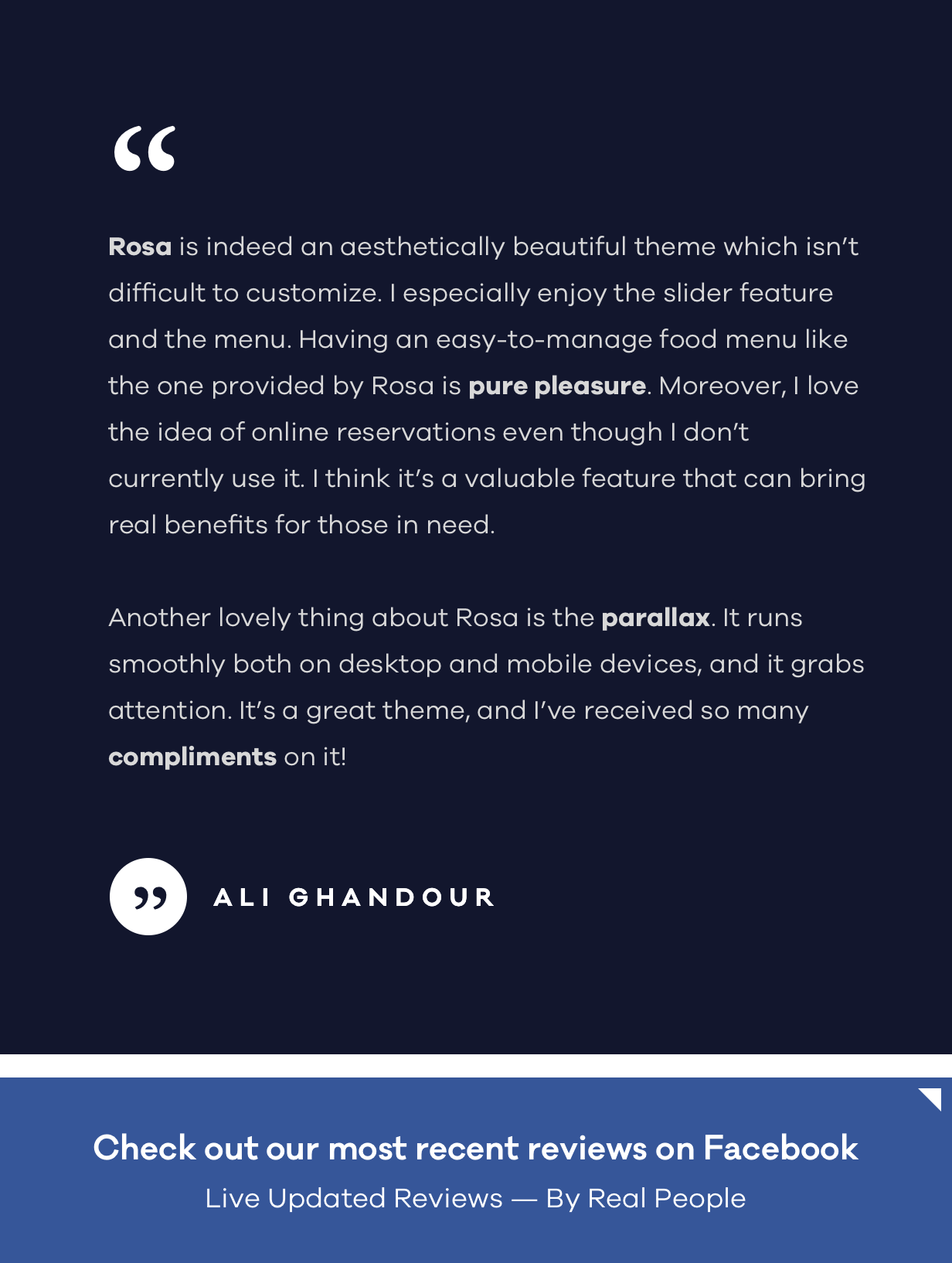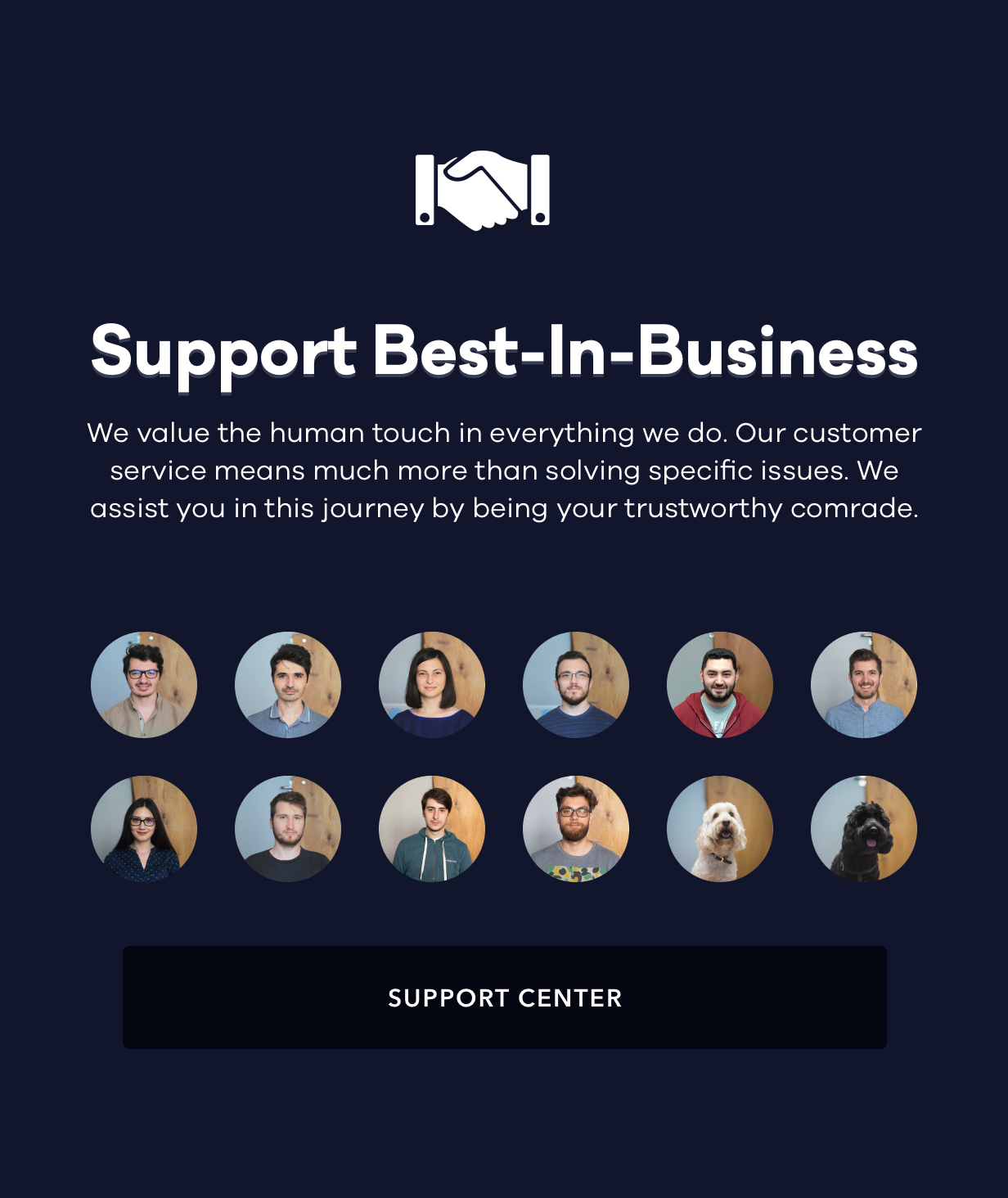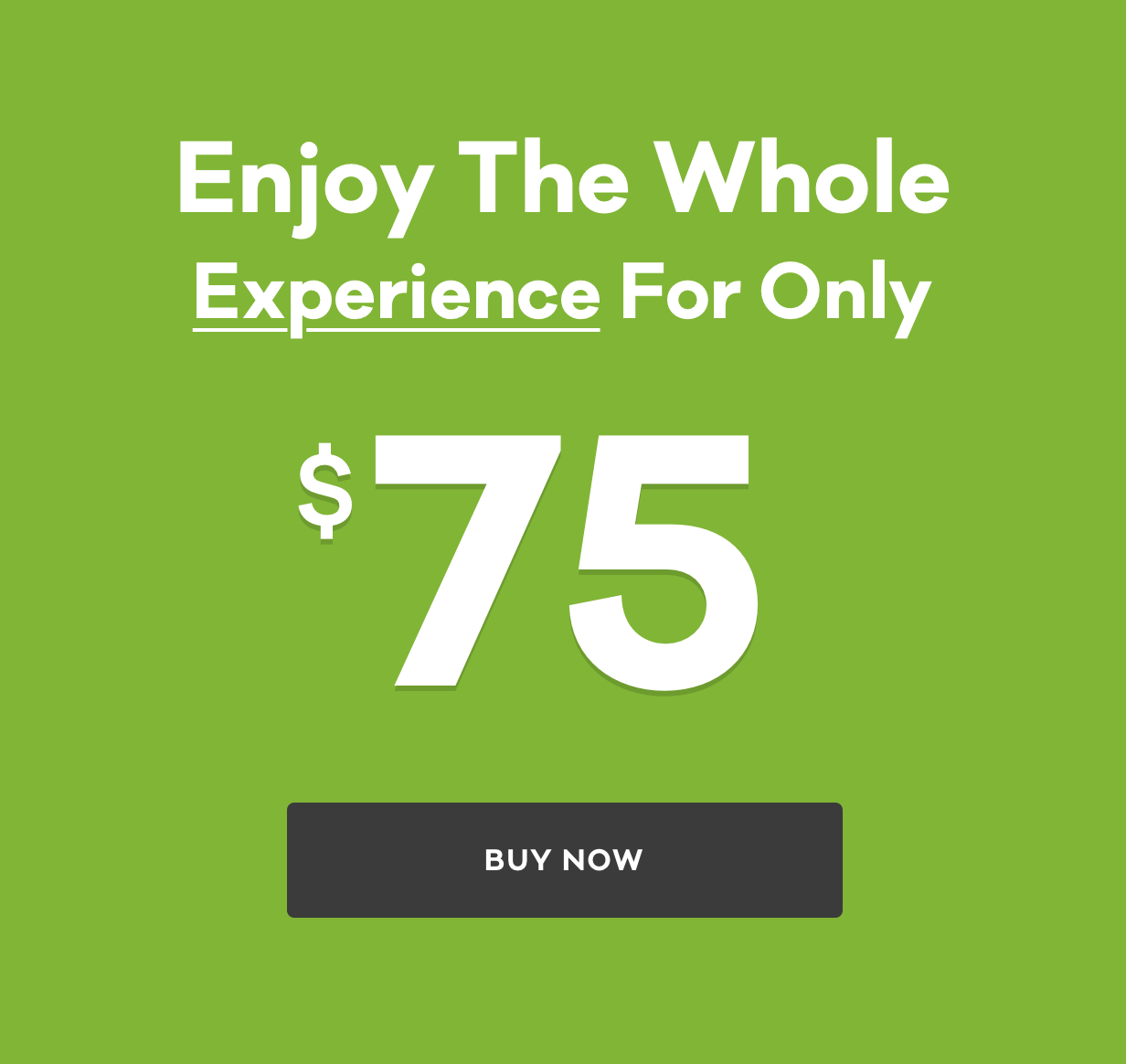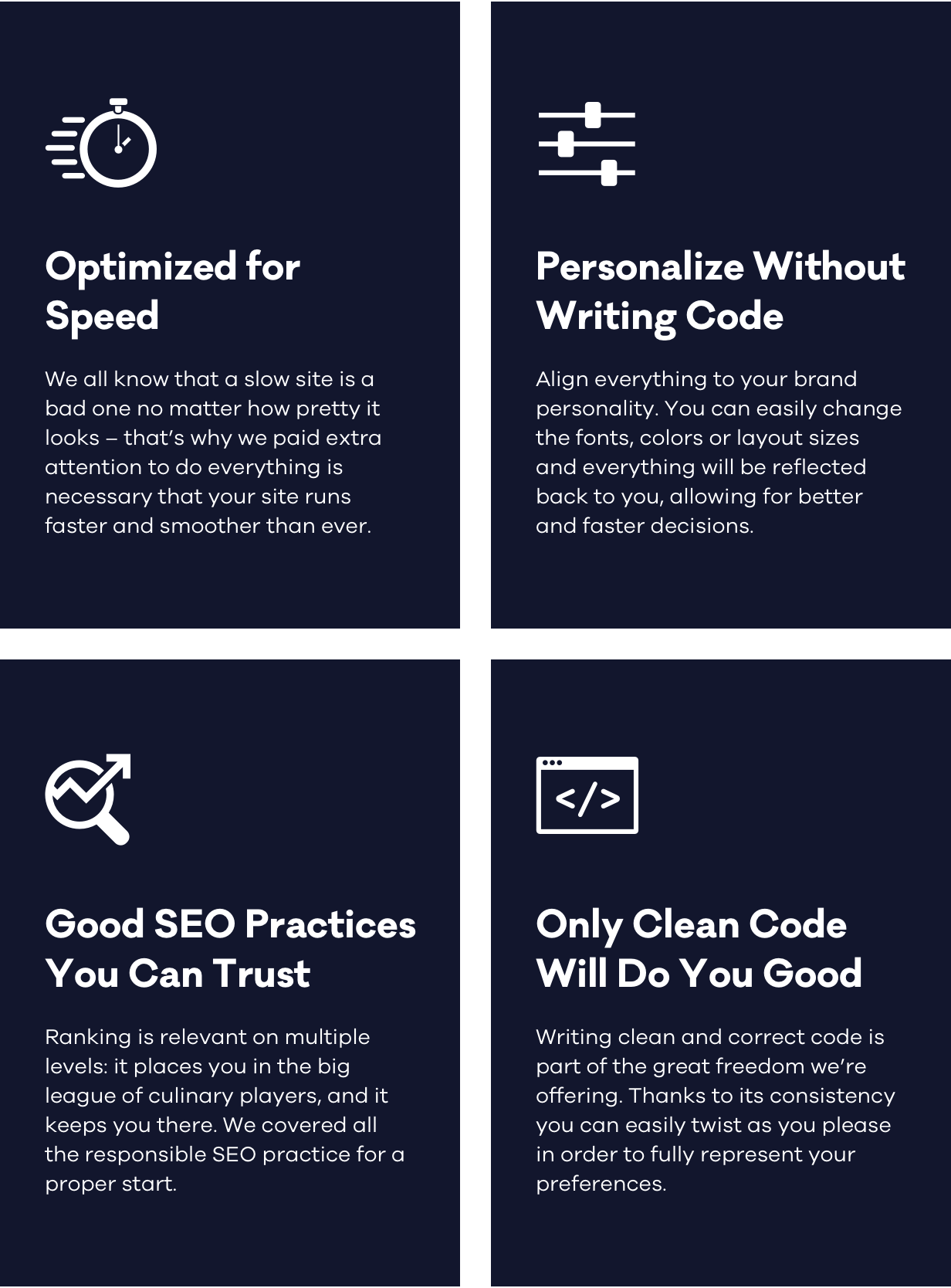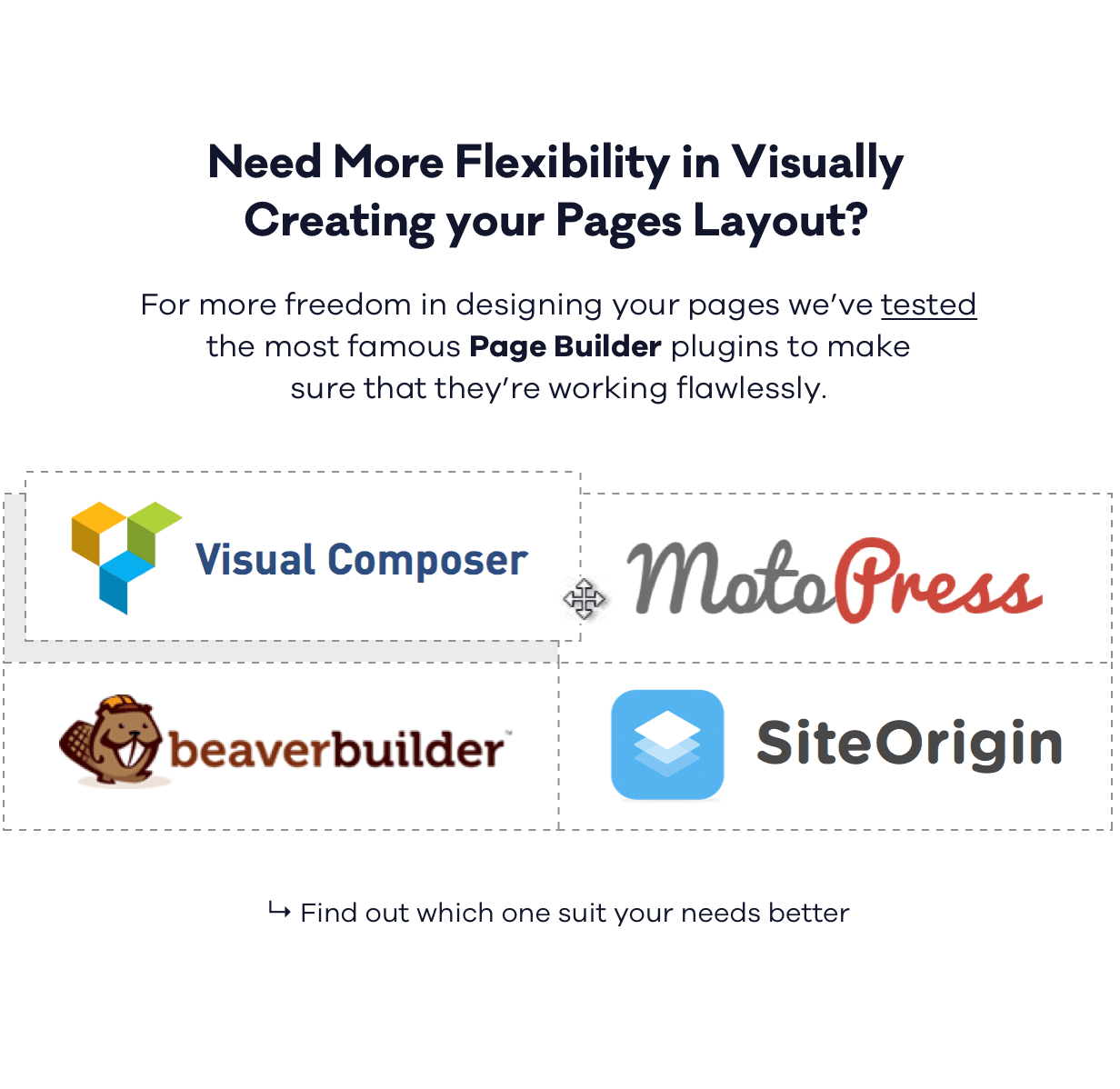 Credits
All images viewed in the live preview are for demo purposes only and are not included with your purchase. These beautiful photos are courtesy of: V.K.Rees, Leslie Grow – do not hesitate to reach them if you are looking for some breathtaking photos!
Full Features Overview
Parallax Scrolling

Since you can't tell a good story if the experience sucks, we have put our efforts into making the smoothest parallax scrolling ever. Buttery smooth!

We have done this by making sure all animations use the best browsers can offer in terms of rendering performance – all to achieve that sweet 60fps!

 

Beautiful Products Menus

Since all of us need to know what you have on offer, we have envisioned a simple menu system that will allow you to create your meals menu in no time.

Using a shortcode and the WordPress editor you will add sections and product titles, descriptions, prices, and more. Super simple!

 

Reservations

To keep your whole story consistent, we decided to go that extra mile and create a custom shortcode to allow you to integrate with the famous OpenTable system.

You just need your OpenTable restaurant ID and you're good to go!

 

Sell Anything (eCommerce)

Since all you food providers out there want to sell things in the end, why not sell them online also?

ROSA comes with custom styled integration with the famous WooCommerce plugin so you can have your online shop up and selling in no time.

 

Responsive and Mobile Ready

You can rest assured that every pixel will respond as it should no matter if your visitors are on a desktop, tablet or down to the phone in your pocket.

ROSA features an off-canvas menu to make it easy for your mobile users to discover you site.

 

Live Customizer

A new and exciting feature that combines style options with the ability to live preview those changes before saving them.

You can easily change the fonts, colors or layout sizes and everything will be reflected back to you.

 

Optimized for Speed

We all know that a slow site is a bad one no matter how pretty it looks – that's why we paid extra attention to do everything is necessary that your site runs faster and smoother than ever.

The ROSA live demo scores 98% on the page speed grade. Checkout the results here »

 

SEO Friendly

And what would be a speedy site without proper SEO practices? We've got you covered on this aspect also.

We provide you with semantic markup, schema.org, social metas for Facebook, Google+, Twitter, and much more.

 

Clean Code

Writing clean, structured, consistent and smart code means that it can be easily extended by any other developer.

Improper and deprecated code can break layouts, corrupt data, or worse. With ROSA, nothing but the latest features of WordPress are used.

 

Translation Ready

ROSA is ready to be translated into whatever language you choose. We provide the .po file so you can get translating right away with PoEdit.

Also Rosa is fully compatible with the WPML plugin.

 

+600 Google Fonts

Take control of your theme's typography with custom fonts controlled through Theme Options. Access the massive Google Fonts library and create your unique style.

Also Rosa is fully compatible with the WPML plugin.

 

One Click Demo Install

REALLY!! Just one click and we set up everything: content pages, blog articles, menus, sidebar widgets.


Note: Images from the demo are replaced with placeholder images.

 
Changelog
The current version is 2.3.0: Released on September 21st, 2017.
Click here to view the changelog
Sources Available
Layered PSD
,
PHP Files
,
CSS Files
,
JS Files
,
PSD
Cumulative sates for this Theme (last month)
Daily Sales for this Theme(last 30 days)
Customer Support By kiearadreams, 2016-09-26 via themeforest.net This theme is beautiful and very easy to navigate and work. Most importantly though is the excellent and friendly customer service. They are always quick to respond, they actually help you resolve your issues, they have done two updates since I bought the theme to make it work better.
Really awesome purchase and team, I will be looking at their other themes for any future sites I need as I know I can trust them. Thanks guys :)
Author response
Hey,
Thank you as well! Happy to read these kind words about our continuous effort to improve our products (and ourselves, of course). :)
Keep up the great work, and stay tuned. We plan a bunch of great stuff.
Waving from Europe,
—Oana

Design Quality By yasinolmez, 2016-09-24 via themeforest.net Good
Author response
Hey,
Good is great, thanks a bunch. :)
Cheers,
—Oana

Documentation Quality By mrboerns, 2016-09-24 via themeforest.net Big thanks to PixelGrade for this nice and modern wordpress-template. With a really easy-to-use backend and a great support-site with youtube videos. Gorgeous!
Author response
Hey,
Happy to know you're so happy with the entire experience. We give our best in order to craft memorable products. :)
Make the most out of ROSA, and keep up the great work.
Cheers,
—Oana

Flexibility By oscarstoned, 2016-09-24 via themeforest.net Everything is great with this theme!!!
Author response
Hello,
Happy to find out you trust and enjoy our theme. :)
We highly encourage you to make the most out of it.
Best wishes,
—Oana

Other By softfusion, 2016-08-26 via themeforest.net
Customer Support By holywiz, 2016-08-25 via themeforest.net Great theme comes with great support. What else more you can ask for?
Author response
Hey,
Yaaay! Happy to know you value customer service as much as we do.
Thanks a bunch for your 5* review. It means a lot. :)
All the best,
—Oana

Customizability By dbrulhart, 2016-08-25 via themeforest.net
Design Quality By simplifistudios, 2016-08-20 via themeforest.net
Design Quality By choco, 2016-08-18 via themeforest.net
Customer Support By ryancooper76, 2016-08-10 via themeforest.net Lovely Theme. Had a few questions and customer support was right there on the ball to help! Very happy with this so far!
Customer Support By meanwhileonearth, 2016-08-09 via themeforest.net 1. The most half-assed customer service we've ever seen.
2. Pixelgrade keeps their support tickets open for search engines, which may be harmful for your business if you include your website address in text of your ticket. How? Figure it out yourself. We asked their customer support to remove our tickets TWICE. They couldn't care less.
3. Thanks god I, personally, know css, otherwise we'd be left with VERY limited themes.
Design Quality By zainabsajid, 2016-08-04 via themeforest.net A very stylish and flexible theme with easy-to-use features
However, the interconnectivity of certain elements should be reduced to enhance the variety of changes that can be made to the existing style.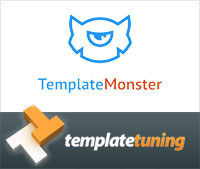 View site examples
Our Services as follows:
WordPress Installation.

Free

Installation of Themeforest theme

$49

Installation of Templatemonster theme

$39

Adding plugins to WordPress

$29

Renaming menu

$45
Ways of communication:
Phone support
Chat 24/7 support
Email support
More info