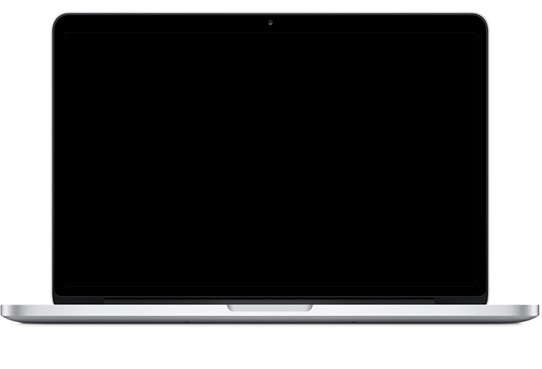 Information
Features
Statisticsnew
Screenshots
Reviews (10)
Customisation
Latest Customer Reviews
---
Description by Author
Updates
28 Oct 2016 – Ver 1.0.5
 Bug fix : Reduce CPU load on Safari 
1 Jul 2016 – Ver 1.0.4
 - Updated: TGM Plugins Activation version 2.6.1 - WC 2.6.0 compatibility - Update: Provolio Visual Composer Add On Plugin 1.0.1 ( google map api key ) 
28 Apr 2016 – Ver 1.0.3
 Update: Visual Composer 4.11.2.1 
11 Apr 2016 – Ver 1.0.2
 - WordPress 4.5 compatible 
4 Apr 2016 – Ver 1.0.1
 - Update : WooCommerce 2.5 Compatible - Fixed: Video Page Banner - Update: Visual Composer 4.11 
Top Features
One-Click Demo Importer
One-Click Theme Update
Google Mobile-Friendly
WooCommerce Integrated
Powerful Theme Options
Navigation Style Options
Custom Post Format
Advanced Blog Options
Translation Ready & RTL Support
Typhography Options
Retina Icon
Credits
WordPress (https://wordpress.org/)
Bootstrap front-end framework (http://getbootstrap.com/)
Jquery Javascript Library (http://jquery.com/)
Redux, Simple Options Framework (http://reduxframework.com/)
WPBakery Visual Composer (http://wpbakery.com/)
Revolution Slider (http://revolution.themepunch.com/)
WooCommerce – a free eCommerce toolkit for WordPress (http://www.woothemes.com/woocommerce/)
Contact Form 7 Plugin (http://wordpress.org/plugins/contact-form-7/)
Essential Grid Plugin (http://essential.themepunch.com/)
WPML The WordPress Multilingual Plugin (https://wpml.org/)
Easy Google Fonts Plugin (http://wordpress.org/support/plugin/easy-google-fonts)
WordPress Importer (http://wordpress.org/plugins/wordpress-importer/)
WP Options Importer (https://github.com/alleyinteractive/options-importer)
Modernizr Javascript Library (http://modernizr.com/)
Icons made by Elegant Themes, Freepik, Icons8, spovv, Robin Kylander, GraphicsBay, Roy and Co from www.flaticon.com is licensed by CC BY 3.0
Jquery Appear Plugin by Michael Hixson & Alexander Brovikov (https://github.com/bas2k/jquery.appear/)
sotope JQuery Plugin by David DeSandro / Metafizzy (http://isotope.metafizzy.co)
Sequence, The Responsive Slider with Advanced CSS3 Transitions by Ian Lunn (http://www.sequencejs.com)
Jquery Validation Plugin by Jörn Zaefferer (http://bassistance.de/jquery-plugins/jquery-plugin-validation/)
uisearch.js, cbpTooltipMenu.js, modalEffects.js, Slide Blur, Icon Hover Effects by Codrops (http://www.codrops.com)
Chart.js by Nick Downie (http://chartjs.org/)
"Shades of Grey" Google Maps Style by Adam Krogh (http://snazzymaps.com/style/38/shades-of-grey)
Owl Carousel (http://www.owlgraphic.com/owlcarousel/)
Styleable select elements (http://github.hubspot.com/select/docs/welcome/)
Reset CSS (http://meyerweb.com/eric/tools/css/reset/)
Responsive CSS3 Multi-Level Menu (http://fofwebdesign.co.uk/freebies_for_websites/css/multi-rwd-menu-js.htm)
jQuery Tweetie – Simple Twitter Feed Plugin that works with new Twitter 1.1 API (https://github.com/sonnyt/Tweetie)
Share Button(http://sharebutton.co/)
QueryLoader2 – Preload your images with ease (http://www.gayadesign.com/diy/queryloader2-preload-your-images-with-ease/)
Shortcode.js (http://nicinabox.com/shortcode.js/)
Images are not included in download file. The online samples images belong to their respective owners and are only used for demo purposes. Some of images are used with permission from www.nicholas-baker.com
Sources Available
PHP Files
,
CSS Files
,
JS Files
Cumulative sates for this Theme (last month)
Daily Sales for this Theme(last 30 days)
All
Home V1
Home V2
Home V3
Home V4
Home V5
Home V6
Home V7
Home V8
Product Page
Shop
Documentation Quality By smallfatwg2002, 2016-06-11 via themeforest.net
By MvanderToorn, 2016-05-12 via themeforest.net
Customer Support By MonicaCandussio, 2016-05-12 via themeforest.net No support at all. I have been waiting for an anwer for 4 days. The theme does not work, the visual composer does not open so it's basically useless. I have used other themes, with this one I am not receiving support and I can't manage the theme. Sorry but I have to rate it poorly for these reasons.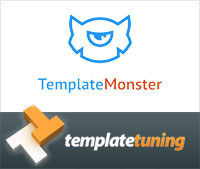 View site examples
Our Services as follows:
WordPress Installation.

Free

Installation of Themeforest theme

$49

Installation of Templatemonster theme

$39

Adding plugins to WordPress

$29

Renaming menu

$45
Ways of communication:
Phone support
Chat 24/7 support
Email support
More info