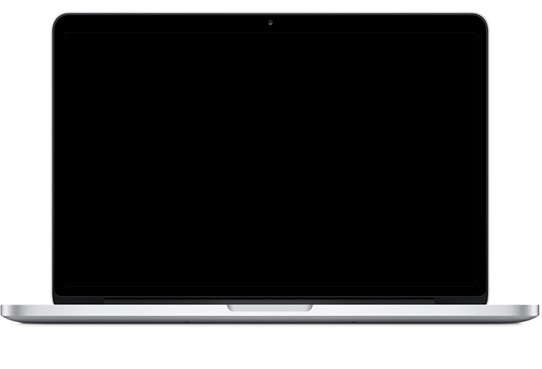 Information
Features
Statisticsnew
Screenshots
Reviews (47)
Customisation
Latest Customer Reviews
Other
By yasminebeharic, 2017-07-15 via themeforest.net
really disappointment for buying this theme, I found some serious issue . The Menu plugin (which they use to build the theme) is a premium plugin and Them Forest suspended that plugin included the author. They fixed some error , but you see still menu missing styles
https://codecanyon.net/item/suppamenu-all-purpose-wordpress-mega-menus/7265033??ref=vamospace
I had to purchase another theme! I wasted time and money!
Author response
Where did you get information about suspension? Did you composed it?
You are wrong.
Author of the plugin stopped to support it. Our team support the plugin at the moment and making updates with theme updated.
---
Description by Author
The SEO WordPress theme is designed for:
SEO agencies, experts & freelancers
Digital Marketing Agencies
Internet Marketers
Web Studios
Digital Advertising Agencies
Advertising Agencies
Social Media Marketers
Lead Generation Experts
PPC Experts
Designer and Creative Agencies
Landing Pages
Business Companies
Corporate Websites
Website and Application Development Agencies
High Perfomance
Tested on https://tools.pingdom.com/ https://www.webpagetest.org and https://gtmetrix.com/
The SEO WordPress Theme Features
The SEO WordPress Theme include:
OneClick Installer
Page loader
100+ pages with examples and more than 125 content blocks
Plugins and Icons ($213 value)
Slider Revolution ($25 value)
Visual Composer ($34 value)
Ultimate Addons for Visual Composer ($20 value)
SuppaMenu Mega Menu ($17 value)
Icons IcoMoon Ultimate Pack ($59 value)
Iconic Icon Set ($39 value)
SEO Services Icons Set ($19 value)
SEO optimized
Responsive and mobile friendly
Fully customizable with our powerful theme options and metabox
Drag & Drop Page Builder: do everything you want
Slider Revolution: awesome plugin to build powerful slideshow with Parallax
Advanced Typography: more than 700 Web font support from Google Fonts
Customizable Header: nav bar, menu design, search, and cart
4 Header Types: choose your layout
Unlimited Colors: choose any color that fits your brand
Customizable Page Settings: set sidebars, backgrounds, and sliders for any page
Customizable Sidebars: create any number of sidebars
Footer Promote Box: let customers know what you can do for them
More than 125 Content Blocks: create everything you want
Mega Menu: flexible menu options
Translation Ready: translate and display your Web site in any language
PSD mockup included
400 SEO Services Icons: included in icon font
70 SEO Services Icons: included in graphic icons
Credits & Images
Images from Fotolia were paid for by our company and only used in the demos.
Demo images were provided by http://negativespace.co and https://unsplash.com
Changelog
The SEO 2.5.1 – 04 / 06 / 2016
- fixed image in Teammmate #1 shortcode; 
The SEO 2.5 – 24 / 05 / 2016
- added best offer icon to Price Table #3 shortcode; - added best offer icon to Price Table #4 shortcode; - updated plugin SecretLab Shortcodes up to 2.5; 
The SEO 2.4.2 – 23 / 05 / 2016
- fixed Why Us shortcode; - updated plugin SecretLab Shortcodes up to 2.4.2; 
The SEO 2.4.1 – 19 / 05 / 2016
- fixed scroll to top button in Flat design version; 
The SEO 2.4 – 17 / 05 / 2016
- fixed submenu background CSS-class; - improved Flat version content; 
The SEO 2.3.5 – 06 / 05 / 2016
- updated plugin Ultimate Addons for Visual Composer up to 3.16.12; 
The SEO 2.3.4 – 02 / 05 / 2016
- fixed Price Table 2 shortcode, problem with stretch row; 
The SEO 2.3.3 – 01 / 05 / 2016
- updated plugin Ultimate Addons for Visual Composer up to 3.16.11; - updated config for W3 Total Cache due to error with Google Map after WP update; - fixed responsive at contact block for Digital design; - fixed responsive at contact block for Flat design; - fixed responsive dropdown background when W3 Total Cache is on; 
The SEO 2.3.2 – 29 / 04 / 2016
- updated plugin Slider Revolution up to 5.4.3.1; - updated plugin Ultimate Addons for Visual Composer up to 3.16.10; 
The SEO 2.3.1 – 25 / 04 / 2016
- updated plugin Slider Revolution up to 5.4.3; - fixed responsive of Why us shortcode at 2 design versions; 
The SEO 2.3 – 10 / 04 / 2016
- updated plugin SecretLab Shortcodes up to 2.3; - fixed responsive of teammate shortcode; - fixed responsive of Testimonial shortcode; 
The SEO 2.2 – 10 / 04 / 2016
The SEO 2.1 – 04 / 04 / 2016
The SEO 2.0 – 03 / 04 / 2016
The SEO 1.8.3 – 06 / 02 / 2017
The SEO 1.8.2 – 26 / 01 / 2016
The SEO 1.8.1 – 18 / 01 / 2016
The SEO 1.8 – 11 / 01 / 2016
The SEO 1.7.1 – 1 / 01 / 2016
The SEO 1.7 – 21 / 12 / 2016
The SEO 1.6 – 5 / 12 / 2016
The SEO 1.5.4 – 21 / 11 / 2016
The SEO 1.5.3 – 5 / 11 / 2016
The SEO 1.5.2 – 31 / 10 / 2016
The SEO 1.5.1 – 23 / 10 / 2016
The SEO 1.5 – 22 / 10 / 2016
Screenshots of the update:
http://secretlab.pw/news/the-seo-1-5-22-10-2016/
The SEO 1.4.9 / 22 / 09 / 2016
The SEO 1.4.8 – 31 / 07 / 2016
The SEO 1.4.7 – 05 / 07 / 2016
The SEO 1.4.6 – 04 / 07 / 2016
The SEO 1.4.5 – 02 / 07 / 2016
The SEO 1.4.4 – 19 / 06 / 2016
The SEO 1.4.3 – 16 / 06 / 2016
The SEO 1.4.2 – 12 / 06 / 2016
The SEO 1.4.1 – 10 / 06 / 2016
The SEO 1.4 – 07 / 06 / 2016
The SEO 1.3.6 – 3 / 06 / 2016
The SEO 1.3.5 – 2 / 06 / 2016
The SEO 1.3.3 – 30 / 04 / 2016
The SEO 1.3.2 – 16 / 04 / 2016
The SEO 1.3.1 – 15 / 04 / 2016
The SEO 1.3 – 7 / 04 / 2016
The SEO 1.2.2 – 21 / 03 / 2016
The SEO 1.2.1 – 16 / 03 / 2016
The SEO 1.2 – 13 / 03 / 2016
The SEO 1.1.3 – 12 / 02 / 2016
The SEO 1.1.2 – 4 / 02 / 2016
The SEO 1.1.1 – 3 / 02 / 2016
The SEO 1.1 – 1 / 02 / 2016
The SEO 1.0.2 – 30 / 01 / 2016
The SEO 1.0.1 – 29 / 01 / 2016
Sources Available
PHP Files
,
CSS Files
,
JS Files
,
PSD
Cumulative sates for this Theme (last month)
Daily Sales for this Theme(last 30 days)
Other By yasminebeharic, 2017-07-15 via themeforest.net really disappointment for buying this theme, I found some serious issue . The Menu plugin (which they use to build the theme) is a premium plugin and Them Forest suspended that plugin included the author. They fixed some error , but you see still menu missing styles
https://codecanyon.net/item/suppamenu-all-purpose-wordpress-mega-menus/7265033??ref=vamospace
I had to purchase another theme! I wasted time and money!
Author response
Where did you get information about suspension? Did you composed it?
You are wrong.
Author of the plugin stopped to support it. Our team support the plugin at the moment and making updates with theme updated.

Design Quality By online7, 2017-07-12 via themeforest.net Very nice theme, just a pleasure to work with it.

Design Quality By tanveer0582, 2017-07-01 via themeforest.net perfect !!

Customer Support By nagwanshi99999, 2017-06-27 via themeforest.net Your support is awesome!

Documentation Quality By aigcep2, 2017-06-26 via themeforest.net i've never had such trouble navigating theme. I've wasted too much of my time. Although theme is suposed to be cutomizable, the plugins don't have licenses and it's not.
Author response
Plugins provided with the theme and updates of plugins coming with the theme. The same like with other ThemeForest themes. The information is available in documentation http://secretlab.pw/doc/seowp/#line22

Customizability By diegomj12, 2017-06-17 via themeforest.net
Design Quality By online7, 2017-06-15 via themeforest.net Really nice design!!! I saved it few months ago and finally bought it. Very happy with my purchase.

Code Quality By ron1703, 2017-06-05 via themeforest.net
Customer Support By ron1703, 2017-06-01 via themeforest.net Customer support doesn't seem to be interested anymore in answering queries after the new update.
Author response
We answer all tickets in 24 hours, except Sunday. Login in our support panel and check your ticket, if you did not get email about answer. Best regards

Design Quality By ChipAJM, 2017-05-23 via themeforest.net
Flexibility By JGAE, 2017-05-18 via themeforest.net :)

Feature Availability By kankan219, 2017-05-08 via themeforest.net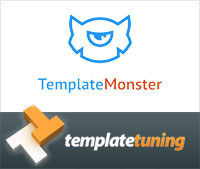 View site examples
Our Services as follows:
WordPress Installation.

Free

Installation of Themeforest theme

$49

Installation of Templatemonster theme

$39

Adding plugins to WordPress

$29

Renaming menu

$45
Ways of communication:
Phone support
Chat 24/7 support
Email support
More info