Coollab - Modern WordPress Theme for Local Business, Yoga Teacher, Restaurant Website
Home
Multi-Purpose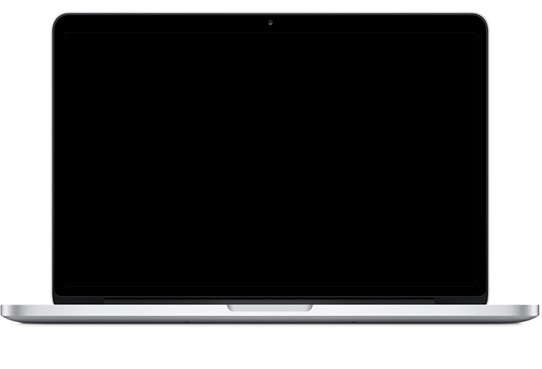 Information
Features
Statisticsnew
Screenshots
Reviews (8)
Customisation
Latest Customer Reviews
Customer Support
By zintaskiran, 2017-03-18 via themeforest.net
This is one of the most beautiful, different and well-designed theme I've ever worked so far. It's fast, and easy to work with too. I'm really grateful for the great customer service. They answered my pre-purchase questions promptly and fixed small issues very quickly.
Author response
Thank you very much!
---
Description by Author
Introducing Coollab
Coollab is a WordPress Theme that was designed and developed to meet the specificity of the local businesses and startups.
Our installable in one click demo comes with:
Extensive homepage
Quick Access off-canvas area
Custom Events Page – upcoming and past events
Single Event page (countdown timer, google map with a custom marker)
Ajax Events Calendar (available as a widget or a page builder module)
Opening Hours table module
Google maps with multiple custom markers
Contact form
News from the community
Users testimonials slider
Pricing Tables
Image galleries and carousel
A set of the coworking-space-related pictos
The Coollab theme has a modern and elegant look. The site built with Coollab has a strong visual identity thanks to the consistency of the design elements and its colors palette (you can change the demo "brand" color with one click in the theme Customizer). The user scrolling experience is enhanced by the subtle parallax effects.
Coollab is shipped with the drag-and-drop PeHaa Themes Page Builder and the PeHaa Themes Events plugin. PeHaa Themes Events registers Event custom post type together with its taxonomy. It adds an Events Calendar Widget – also available as one our page builder modules.
PeHaa Themes Page Builder allows to compose original layouts and comes with 20+ fancy content elements. It can be activated on pages, posts and custom post types.
Our page builder is not built into the theme, so switching between the themes will not generate the content full of unrendered shortcodes.
Design & Development
We handcrafted this theme with a lot of care for simplicity and visual appeal.
Coollab is child-ready and ships with a ready to use child theme. It's developed in compliance with the W3C standards and the WordPress coding standards.
All the theme customization happens through the WordPress customizer so that the modifications are instantly previewed.
We follow the best practices and extend the theme functionalities (page builder and custom post types generator) through plugins.
One of our main goals is to build sites that load fast and interact smoothly. We understand that the web performance is the major part of the overall user experience. As such it influenced the phase of the theme design and its development, the design decisions we took, the code we wrote.
We also took care to reduce the number of http requests, minify the scripts and stylesheets, to load the images only as large as necessary and to reduce the weight of your pages for mobile devices.
Main Features
Easy customization, instantly previewed

Custom fonts (any Google Font)
Custom colors
Custom logos (also for admin login)
Standard or "Load more" pagination
Your custom css

One click demo installation
Mega-menu main navigation

One, two, three or four columns-wide dropdown sub-menus

Events custom post type (via plugin)

Possibility to add other custom post types

Page Builder (via plugin)

Drag-and-drop back-end interface
Grid layout
Full-width sections
Video backgrounds
20+ modules and more to come…
Subtle transitions and parallax effects
Original layouts with overlapping elements
Google maps with multiple custom markers
Works with pages, posts and your custom post types

Child-theme ready

Ships with a ready-to use child theme
Child-theme stylesheet does not use @import (@import has a negative impact on web page performance)

Translation ready
Dedicated Support
Credits
Coollab Theme and PeHaa THEMES Page Builder use
Elegant Icon Font.
The free home page video comes from
pixabay.
The photos come from
unsplash.com
,
startupstockphotos.com
,
magdeleine.co
,
barnimages.com
,
publicdomainarchive.com
,
zoommyapp.com
,
streetwill.com
and
minimography.com
Sources Available
PHP Files
,
CSS Files
,
JS Files
Cumulative sates for this Theme (last month)
Daily Sales for this Theme(last 30 days)
All
Home V1
Home V2
Home V3
Customer Support By zintaskiran, 2017-03-18 via themeforest.net This is one of the most beautiful, different and well-designed theme I've ever worked so far. It's fast, and easy to work with too. I'm really grateful for the great customer service. They answered my pre-purchase questions promptly and fixed small issues very quickly.
Author response
Thank you very much!

Feature Availability By WCompany, 2017-03-15 via themeforest.net
Documentation Quality By alisinadland, 2016-11-02 via themeforest.net
Design Quality By neileve, 2016-10-17 via themeforest.net great theme!
Author response
Thank you!

Design Quality By Dinho78, 2016-08-02 via themeforest.net Great theme! Good code and design quality.
Documentation Quality By pinkonhead, 2016-07-31 via themeforest.net
Design Quality By esdesign, 2016-07-28 via themeforest.net
Feature Availability By JoeVains, 2016-07-25 via themeforest.net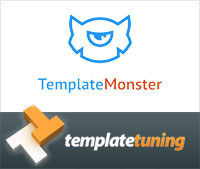 View site examples
Our Services as follows:
WordPress Installation.

Free

Installation of Themeforest theme

$49

Installation of Templatemonster theme

$39

Adding plugins to WordPress

$29

Renaming menu

$45
Ways of communication:
Phone support
Chat 24/7 support
Email support
More info