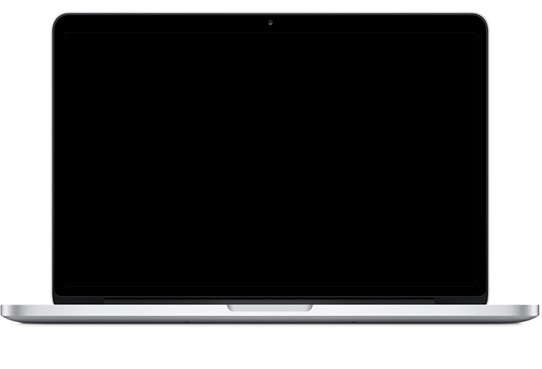 Information
Features
Statisticsnew
Screenshots
Reviews (30)
Customisation
Latest Customer Reviews
Code Quality
By macbright, 2017-05-04 via themeforest.net
This App destroyed my website when they published the most recent version update. Don't waste your money or lose a client over poor code or false features.
Author response
Hi,
The update has been carefully and thoughtfully tested and includes only WooCommerce template updates so it is practically impossible that it has "destroyed" your site. There has to be something else going on with your installation. Especially since none of the over 600 other users reported anything similar.
In addition, we haven't recorded any reported any attempt of contact from your side, neither in our email inbox nor on the official support page https://boldthemes.ticksy.com/.
Hopefully you agree that giving 1 star rating should include a little bit more detailed description of the problem you are experiencing so we can suggest a solution to it.
Or at least the contact with the support team in order to establish whether it is the theme to blame for the problems you have.
Accusations of poor code and false features without arguments are just offensive.
Kind regards,
BoldThemes team
---
Themeshunter Expert Description
Eventim is a unique WordPress theme which is suitable to create a website for conferences, meetings, workshops or other events. You have an opportunity to take one of 4 pre-made layouts. Eventim is a beautiful and deeply functional theme. Packaged with pages such as Schedule, Speakers, Workshops, and Tickets, Eventim has everything to make your event to stand out and look professional. Schedule, Workshops and Speakers pages are presented in different variants. Schedule page are available in several layouts: events list, alternative layout, large images layout, accordion schedule layout and event details. Workshops pages are available in four versions such as overview, alternative layout, alternative with images and workshop details. Speakers page offers to check three variants such as list of speakers, alternative layout and speaker profile. The Tickets page enhances the basic functionality of the booking form with a quote calculator to provide group discounts for members of the same company. You can promote your upcoming event with its colorful countdown timer. You have an option to sell brand products to members of the event such as T-shirts, pens, cups with WooCommerce support of the theme. You can offer your customers watching live stream of the conference on the website. You will like original typography and extraordinary page transitions which make this theme eye-catching and memorable. Eventim stands out with interesting color scheme and snazzy fonts. It even has a weather widget and a calendar which will assist you prepare for the event carefully. This feature-rich template captivates with bright and elegant design. It is fast, easy to use and deserves the highest score. So, without a doubt it will help you demonstrate the best side of any events that you plan to organize online or in a real life.
Description by Author
Eventim is a WordPress Theme exculively built for event, conference, summit, meetup, workshop, festival and selling tickets integrated websites. It is fully Responsive, Retina Ready and Easy to customize.
Eventim offers comprehensive options panel, unique page transitions and distinctive typography and customizable quote calculator. It also includes easy to use and fast page builder. Eventim responds elegantly to various screen sizes and has been tested to work across devices, from the largest of desktops to modern smartphones. It comes with free updates and free support by our highly acclaimed team.
No custom post types
Eventim does not use custom post types. It helps us to create more flexible layouts. That's why Eventim might not be suitable for conference with hundreds of single events.
No matter what you want to showcase, you will find Eventim's features a perfect fit for all types of events, conferences, summits, meetups, workshops and festivals. Since tailored for event and conference organizers you will find Eventim packed with carefully selected and crafted features. Eventim comes with ready to use demo content. With one click import you can get your website ready in minutes.
Event, Conference, Workshop, Congress demos included
Large conference / many events
Corporate event for employees
Feature List
Responsive Design
Event Countdown Timer
Unique page transitions
Distinctive typography
One click demo importer
Fully customizable quote calculator with inquiry option tailored for event, conference, summit, meetup, workshop, festival
Lightning fast Page Builder – Rapid Composer
WooCommerce Support
WPML support: https://wpml.org/theme/eventim/
4 Header layouts including sticky header
Shortcodes tailored to showcase information on event, conference, summit, meetup, workshop, festival and selling tickets integrated websites
Full static page support with shortcodes
Theme Options powered by WordPress Customizer
Translation Ready
Child Theme Ready
Credits:
Changelog
 Version 1.1.5 - 5 May 17     - WooCommerce 3.0.x support Version 1.1.4 - 8 November 16     - Added icon picker in Rapid Composer Version 1.1.3 - 11 October 16     - More than one Grid element now possible on a single page Version 1.1.2 - 24 July 16     - Added API key option for Google Maps content element Version 1.1.1 - 28 June 16     - Added hashtag filter to Instagram widget Version 1.1.0 - 19 May 16     - Fixed: countdown not showing 0 days Version 1.0.9 - 10 May 16     - Added WPML support Version 1.0.8 - 7 April 16     - Fixed: Safari back button not working Version 1.0.7 - 17 March 16     - Fixed percentage bar animation Version 1.0.6 - 25 February 16     - Added links to shop images Version 1.0.5 - 23 February 16     - Added compatibility with latest version of MetaBox plugin     - Fixed YT video fallback for mobile devices Version 1.0.4 - 6 February 16     - Fixed one page menu navigation Version 1.0.3 - 5 February 16     - Added close button for mobile menu     - Improved background video responsive layout Version 1.0.2 - 15 January 16     - Twitter shortcode CSS update Version 1.0.1 - 8 January 16     - Fixed one page import     - Fixed post comment form Version 1.0.0 - 6 January 16     - Initial release 
Sources Available
PHP Files
,
CSS Files
,
JS Files
Cumulative sates for this Theme (last month)
Daily Sales for this Theme(last 30 days)
Code Quality By macbright, 2017-05-04 via themeforest.net This App destroyed my website when they published the most recent version update. Don't waste your money or lose a client over poor code or false features.
Author response
Hi,
The update has been carefully and thoughtfully tested and includes only WooCommerce template updates so it is practically impossible that it has "destroyed" your site. There has to be something else going on with your installation. Especially since none of the over 600 other users reported anything similar.
In addition, we haven't recorded any reported any attempt of contact from your side, neither in our email inbox nor on the official support page https://boldthemes.ticksy.com/.
Hopefully you agree that giving 1 star rating should include a little bit more detailed description of the problem you are experiencing so we can suggest a solution to it.
Or at least the contact with the support team in order to establish whether it is the theme to blame for the problems you have.
Accusations of poor code and false features without arguments are just offensive.
Kind regards,
BoldThemes team

Customer Support By HeyOnii, 2017-03-15 via themeforest.net Awesome theme, great and fast support!

Design Quality By anthonyquigley, 2017-02-02 via themeforest.net
Code Quality By larincommunication, 2017-01-16 via themeforest.net We are sorry to say that code quality is very poor. For instance the theme is using different header tags for achieving text size. This is very bad for SEO and should be learned in the first week of a basic web development course. We can't recommend this theme.
Author response
Hi,
Having different header tag for different text sizes is a common and intuitive thing - this is actually how most of the WYSIWYG HTML editors work. In terms of SEO, your text should be semantically well structured which means that the same size headers should have same h tags.
If you want to customize the font size of certain heading tags - you can easily do that using custom css statements. Please contact our support team at https://boldthemes.ticksy.com/ and they will be glad to help you with specific instructions.
Kind regards,
BoldThemes team

Design Quality By molismedia, 2016-12-30 via themeforest.net I love the design but de documentation is very bad.

Code Quality By macbright, 2016-12-18 via themeforest.net
Design Quality By janmikolaj, 2016-11-08 via themeforest.net
Design Quality By joachimrunck, 2016-10-06 via themeforest.net really useful for conference website

Feature Availability By ulalaman, 2016-09-29 via themeforest.net
Flexibility By hanturaya, 2016-07-31 via themeforest.net great theme for event
Customer Support By nimuynitan, 2016-07-27 via themeforest.net Great theme, with many features.
And, so far, an excellent Customer Support!
Design Quality By v1ad1en, 2016-07-15 via themeforest.net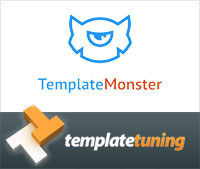 View site examples
Our Services as follows:
WordPress Installation.

Free

Installation of Themeforest theme

$49

Installation of Templatemonster theme

$39

Adding plugins to WordPress

$29

Renaming menu

$45
Ways of communication:
Phone support
Chat 24/7 support
Email support
More info