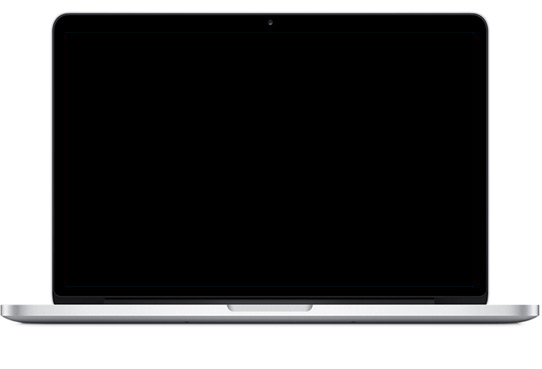 Information
Features
Statisticsnew
Screenshots
Reviews (15)
Customisation
Latest Customer Reviews
Code Quality
By soyelnacho, 2016-09-24 via themeforest.net
theme plugins breaks my wp-admin, even on fresh installs.
Author response
Dear Customer,
We are sorry to hear that you had issues with the theme usage. However, you have never contacted our technical support team to get assistance with the issue. It can be caused only by server settings, e.g. lack of memory_limit. Please submit a ticket for our tech team to get assistance with the problem you faced. Feel free to use this link to sing in to our ticket system https://themerex.ticksy.com/.
---
Description by Author


CURRENT VERSION 2.2 (see Change log at the bottom of this page)
Alliance is an intranet theme with the accents on performance and usability. It's build to improve communication inside of your company and to provide easy and user-friendly access to corporate data. Here is just a brief list of theme features:
Awesome dashboards – post your events, notifications, calendars, corporate graphs, post and news easily!
Community – we integrated the theme with BuddyPress plugin allowing your employees to build fully functional community, organize in groups and departments, communicate with ease and fun.
File sharing – every user can share documents, reports and any other files using the powerful BuddyDrive plugin.
Polls – you can run internal polls and researches, share results using various graphs.
Education – the theme has full-featured tools to run online courses for your employees, both paid and free. Quizzes and tests allow checking the results.
Users directory – a dream of any HR manager, an online list of departments, employees, open positions with instant access to any employee and his profile.
Clipart:
http://www.depositphotos.com
Jorgen Grotdal – a wonderful graphic artist!
All images are copyrighted to their respective owners. Images used in live preview are not included in the template.
Change log
24.11.2017 Version 2.3 – Update
- Plugins are updated; - Compatibility with PHP7 is added.
03.05.2017 Version 2.2 – Update
- Theme files are updated; - Booked Appointmnts Plugin is updated to its latest version; - Content Timeline plugin  - Essential Grid updated is updated to it latest version;  - Visual Composer updated is updated to it latest version.
05.10.2016 Version 2.1 – Update
- Social Login is improved.
29.06.2016 Version 2.0 – Update
- Google Map is updated
23.06.2016 Version 1.9 – Update
- Visual Composer is updated to its latest version.
22.04.2016 Version 1.8 – Update
-   Visual Composer is updated to ist latest version
12.02.2016 Version 1.7.1 – Update
-   Widget 'Calendar' fixed;
10.02.2016 Version 1.7 – Update
-   Visual Composer is updated to its latest version;  -   Menu in the IE browser fixed;  -   Bugs of the single page fixed;  -   Blog;s responsive fixed;
13.10.2015 Version 1.6 – Update
-   Design of Woocommerce elements is updated
07.10.2015 Version 1.5 – Update
-  Visual Composer is updated to its latest version (4.7.4)
16.09.2015 Version 1.4.1 – Update
-  Documentation fixed
22.08.2015 Version 1.4 – Update
-  Responsive fixed -  Simple Members Only added
14.08.2015 Version 1.3 – Update
-  Theme files bugs fixes
30.07.2015 Version 1.2 – Update
-  Responsive version fixed
27.07.2015 Version 1.1 – Update
-  Dummy Data Installer added -  Color schemes added
24.07.2015 Version 1.0 – Release
Sources Available
PHP Files
,
CSS Files
,
JS Files
Cumulative sates for this Theme (last month)
Daily Sales for this Theme(last 30 days)
Code Quality By soyelnacho, 2016-09-24 via themeforest.net theme plugins breaks my wp-admin, even on fresh installs.
Author response
Dear Customer,
We are sorry to hear that you had issues with the theme usage. However, you have never contacted our technical support team to get assistance with the issue. It can be caused only by server settings, e.g. lack of memory_limit. Please submit a ticket for our tech team to get assistance with the problem you faced. Feel free to use this link to sing in to our ticket system https://themerex.ticksy.com/.

Customizability By alexwatsonJP, 2016-08-17 via themeforest.net The Alliance theme has been absolutely amazing.
My company built a new budget intranet site using WordPress to replace a decade-old SharePoint site. Thanks to the customisability, we've been able to replace most required features like-for-like. Albeit in an infinitely prettier, responsive and user-friendly version.
We've had some great feedback from users, and the theme leaves us with the flexibility to continue adapting and developing the site as the needs of the business change. Great work guys!
Author response
Dear Customer,
Thanks a lot for such a positive rate with us! We are happy to have you as our customer.
Do not hesitate to reach us if you have any tiny question.
Have a nice day!

Design Quality By taylorig, 2016-08-02 via themeforest.net Great design. I have not found many/any WordPress themes covering this area of Intranet use. I really like the side menu and the responsive way the theme fits different devices. There is a lot of flexibility built into the design. Support is quick and knowledgeable. Highly recommended.
By briantallon, 2016-06-11 via themeforest.net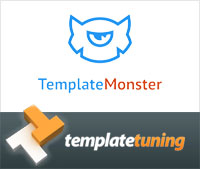 View site examples
Our Services as follows:
WordPress Installation.

Free

Installation of Themeforest theme

$49

Installation of Templatemonster theme

$39

Adding plugins to WordPress

$29

Renaming menu

$45
Ways of communication:
Phone support
Chat 24/7 support
Email support
More info